Welcome to Raindrop
Getting Started
Raindrop is not a standalone program, it is a plugin for either AutoCAD or BricsCAD.
Download and run the installer. The installer will copy the program to your folder, and set your CAD program to load Raindrop at startup.
---
Tool Palette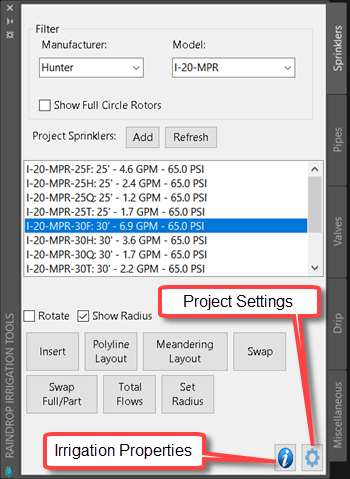 Raindrop is run from a tool palette that can be shown using the IRRIGATIONTOOLS command. The tool pallet contains tabs for sprinklers, pipes, valves, drip and miscellaneous tools.
---
Irrigation Properties Palette
The Irrigation Properties window shows additional irrigation related properties of objects in the drawing. To show the irrigation properties window, click the information button on the irrigation tool.
---
Project Settings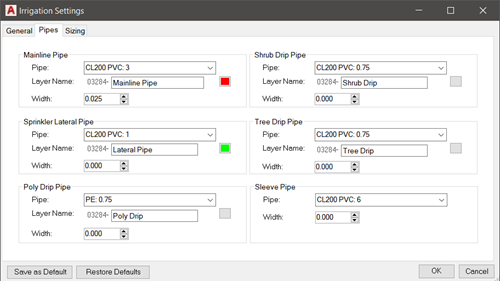 Use the Project Settings dialog to change project settings such as drawing scale, pipe types, and layers. To access the settings dialog, click the gear button on the tools palette.